- New Business
- Macro Rotation
- Sector Rotation
- Sub Sector Rotation
- Updated
Big
Picture
Idea's
____________________________________________________________________
New Business
 Fingers crossed it seems that 99% of you reading this have full access to the app, if you are the 1% who don't I am sorry that we suck. Shoot me a PM on GroupMe now and I will get it fixed!

If you would like to take a few seconds of your free time to leave us a review that would be nice :)

____________________________________________________________________
Broad Market Outlook
The market showed us a clear sign this past week, it gave us a pivot in Nasdaq (7000) and 272 in the SPY that said, we want to retest highs and if not there is your out. Now its still not all sunshine and rainbows, Utilities is the first sector to take out new all time highs, bonds have been ticking up, along with REIT's ticking up near 52 week highs. The latter of the two can be chalked up to the market reacting to the soft stance the FED has taken on rates after the shit show we experienced in the end of the 2018. 
Just like on the way down the market tends to go much further than anyone can expect, on the upside the same holds true. There are plenty of names where the meat of the move is gone, MELI is up 100% in 3 months as an example. However when things feel safe and healthy as the market has been feeling lately, the star set ups can really shine.
This tends to be a time when one's ego can start to poke its head out as most trades tend to work in our favor, and stops might be forgotten, set ups not worth taken are bought or what we call lazy trading might come out. You have to monitor this and realize when other people are checking you, its for your own good.

______________________________
______________________________
________
Cheat Sheet 
Nasdaq on its way to prior high, 7000 stop

S&P 500 281 resistance, 272 support
Dow Jones 262 resistance, 252 support

Mid Caps looks like it wants to retest 334 area

Small Caps looks like it wants to retest sub 150 area

China banging on 102 resistance

Japan avoiding

Europe broke down trend

Emerging Markets working on breaking base

India broke out

Russia 21 and 21.55 DCA

10 Year near lows

Bond breaking 80

USD flagging

Oil turning resistance into support

Nasdaq
Great week in the market after we snapped right back, with that hard pivot low, that helps give us the legs to work our way back to highs. Anything above 7,000 is fair game as we continue this run back to the prior highs. I will tell you first hand there are a lot of people caught flat footed in this rally that will be looking to chase.
SPY
The SPY is still having some time at this 281 level which is expected, main thing is as long as we stay above 272, 268, and really 260, there is not much stopping us from retesting prior highs.
 Dow Jones
The DOW is in a 10 point range between 262 and 252, barely a stones throw away from highs and this 266 if you zoom out would be 3rd times.
MDY Mid Cap Stocks
350 is still acting as resistance as the Mid Caps look like they want to start rolling over to test pivot lows like the 334 area.
IWM Small Caps
 This 160 level in the Small Caps is such a monster level, for now it seems like the Mid Caps where it might need to continue to roll over a bit and find its footing, anything above 144 is fair game.

GXC China
The base GXC has formed in a 20 point range sets it up to eventually retest those prior highs, for now 95 has show as a pivot low as it works to break this 102 area of resistance.
EWJ Japan
Still avoiding for the most part.
VGK Europe ETF 
 Europe finally breaking the downtrend, we sold some too soon and that is all a part of trading.

VWO Emerging Markets
VWO has been in a nice 3 range between 40 and 43 as it works its way to break that prior pivot high and start to work its way out of the base so it can start a new up trend.
INDA India 
India say see you later as it broke the 33.50 flag, still holding some and will be the first to admit I forget this DCA.
RSX Russia
 We missed India however Russia is setting up just the same, 21 and 21.50 are two spots to add vs 20.

10 Year Treasury Note Yielding 2.59%
If you are looking to get a mortgage remember that your interest rate is based off the 10 year among a few other factor, when the 10 year is 75 basis points off highs, you can lock in a great rate.

10 year Treasury Note  2.59% (higher = good)
2 year Treasury Note 2.44%
BND Bond Market
Starting to break above the 80 level!
USD
The dollar is still flagging in this range. 

OIL 
Oil is starting to turn resistance into support, and if you type up any oil names you can see most are happy about this change in trend.
____________________________________________________________________
Refer a friend to Trading Experts and receive a free month 
Or 
If you would like to do us a  
Small Favor
by leaving us a review, there will be a 
surprise
 at your doorstep before the next

Big

 

Picture

!
____________________________________________________________________
Sector Rotation
Key points
- For any of the major markets or sectors, we are parking these positions in a taxable account looking to hold for a year plus (Long Term Capital gains)
- Meaning we are willing to hold positions against us as overall sectors and markets are much less volatile than individual names.
- We are buying or adding (dollar cost averaging) when there are actionable set ups. 
- We are selling for either profit or getting out for breakeven if better opportunities  arise elsewhere in other sectors.
- If you plan to add this strategy to your portfolio please discuss it will me so we can make sure you are not parking these ETF's in retirement accounts locking up tax deferred capital that can be put to better use in individual stocks.
VGT 196 and or 187 stop as it works its way back to highs

VDE 85 and 82 stop

VIS 136 stop

VOX at downtrend break

VAW 125 resistance, 120 support

VCR 170 resistance, 162 support

VFH 68 5th times a charm

VNQ at highs, 83 stop let it work

VDC 139 stop

VHT 166 stop

VPU new highs, 126 stop

____________________________________________________________________
Sensitive -  sectors that have moderate correlations to overall market conditions. 
VGT Tech
196 or 187 stop and let it work its way back to the prior high.
VDE Energy
VDE working on breaking 90, a stop vs 85 or 82 and let it work.
VIS Industrial
Lower highs, looks as if it wants to roll over which would be fine after this insane run, stop 136.
VOX Telecom
 Telecom right at that resistance level for 2 years, after looking in some profit, seems like it would be the time to start trending higher, 80 stop.

____________________________________________________________________
Cyclical - sectors that are more sensitive overall market conditions.
VAW Materials
In a nice 5 point range between 120 to 125, in time could add 125 if it gives us the opportunity.
VCR Consumer Discretionary
In an 8 point range between 170 and 162, eventually thought 170 we should see a move back to the prior highs.
VFH Financials
68 vs 64 flag, this would be the 5th attempt at 68 and a spot that could be worth adding back.
VNQ REIT
At highs, stop below 83 and let it work.
____________________________________________________________________
Defensive- sectors that tend to outperforming during sub par market conditions.
VDC Consumer Staples
Starting to break resistance, stop 139.

VHT Healthcare
 Nice 10 point range in this VHT, this 176 is an interesting spot, really need to give it vs 166.

VPU Utilities
New highs, set the 126 stop and let it work, also a red flag.
____________________________________________________________________
Sub Sector Rotation
Cheat Sheet
IBB 106 is the out

IBB Bio Tech
Still showing us 106 is the out when/if we are wrong.
____________________________________________________________________
The New

Big

Picture

Set Up
The

Big

Picture

EXPD $73+ 12 Month Target
EXPD has been setting up similar to FIS, defined level of resistance, has attempted the level over 3 times and is showing us a nice clean out vs 73.
____________________________________________________________________
The Big Picture's Updated
The

Big

Picture

FIS $130+ 12 Month Target
Fidelity has been flagging at this $110 for just under a year now, we have seen this blue sky bull flag a hundred times, when it wants to break $110 we want to be in.
FIS held the $105 area so we can tighten up the risk for now, still looks great to break this level.
Big

Picture

Entry $110.05
The

Big

Picture

UNH $330+ 12 Month Target
UNH has been showing us that 273 has been resistance, the seller did let go in November and December however whoever he is, he is back and holding that level down. For now its still quite a large range so we will have to be patient with the DCA's.
Took a quick trade in UNH, after the doji after the 20 point run, took the gains. Have no problem getting back in when it sets back up.
Big

Picture

Entry $273.05
The

Big

Picture

ASND $100+ 12 Month Target
ASND has been flagging at highs in quite the range for the last year plus, as of late we can see 3rd times a charm forming at 76, with the next attempt being 4th times. More importantly is that we are seeing a recent pivot low that has helped tighten up the risk in this trade vs 64. Now there is still 12 worth of risk however if we can get it the real room this should easily be a name that

we could take home 30, 40, 50 points in it in time.
What's 60 points between friends.
The

Big

Picture

DXCM $200+ 12 Month Target
We tried to buy $150.05 this week and it was withing pennies of ticking us in, lucky for us and our mental capital, that 3rd times a charm $153 is looking mighty nice for a blue sky breakout.
Working its way back to $156 for the 3rd time, will have to add to stay consistent.
Big

Picture

Entry $156.05
Feeler $150.05
The

Big

Picture

CDNS $54+ 12 Month Target
So we are shifting gears away from the large cap names and taking a look at CDNS that has been setting up through this 47 level since July. Now this is by no means a cake walk 47 buy as it has ran basically in a straight line up from 40. Will start light and if it wants to blast 47 and never look back even better, if it wants to start setting out we should have not problem adding in time.
Stop currently set 27% higher than our entry! Great job to everyone still in!
Big

Picture

Target of $54 exceeded

____________________________________________________________________
Trading Experts NYC Meet Up
Awesome to see such a
big
turn out last night with over 20 members showing up throughout the night bringing along wife's, girlfriends and friends. Great catching up with everyone and we can't wait to see you guys at the East Coast snowboarding trip in January!
Trading Experts Atlanta Racing Trip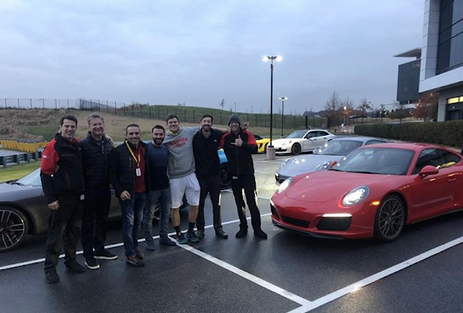 Was great to catch up with Rob and Mr Moon down in ATL this past weekend. Racing these Porsche's on a private track helped reinforced how much of dumb money I have been all these years whipping my Aston around.
Trading Experts Vermont Snowboarding Trip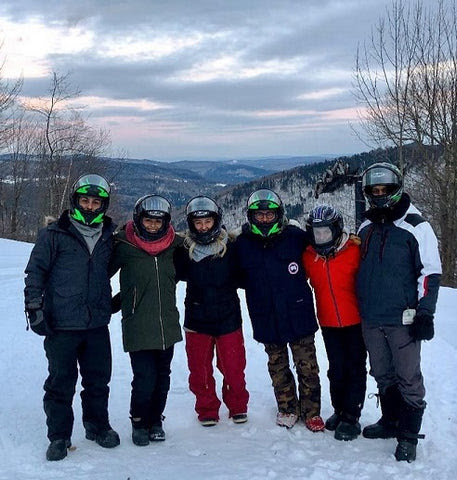 What a great trip with the TE fam spending the last few days in Vermont snowboarding and snowmobiling.
Big
shout out to everyone who came and we look forward to riding with more Alpha members on future trips. Ask Colin Rafferty about the ghost that haunted the house to hear a funny story.
Trading Experts Miami/Bimini Bahamas
The game plan will look something like this, we will fly into Miami on Thursday spend the night in south beach, and from there on Friday morning we will hope in Capt. Joe boat and leave Miami and charter his boat over to Bimini Bahamas! 
Once we get there we will have an ocean front house available for the weekend where we can travel around and check out the sites as well as swimming with the sharks if you have the balls.
This trip will be a tight crew of Capt Joe, myself and only 6 Alpha members who will be coming to Bimini.
If you are interesting in coming on this once in a life time adventure let me know as it will be first come first serve on the 6 Alpha's that will be attending!
Dates will be a weekend in April 25th to the 28th, if you are interested shoot me a PM on Group Me.
____________________________________________________________________